| | | | |
| --- | --- | --- | --- |
| Item Name: | wind turbine blade bushing 006 | Material: | alloy steel |
| Color: | Natural Color | Application: | Wind balde part |
| Density: | 7.93 G/cm3 | Size: | Customized Size |
| Process: | Turning, Milling, Lathing, Drilling, Honing, Grinding | Testing Equipment: | Projector,Pin Gauge,CMM |
Product description:
Computer Numerical Control (CNC) Machining makes the machining process automated. The computer controller deciphers G-Code and M-Code (written programs) to determine tool path for selective material removal. Machining used to be a manual process which introduced a significant potential for human error. By making the process computer controlled, the machining is more consistent and lends itself well to mass production. saivs specializes in small to medium parts manufacturing, CNC turning, and CNC milling for the marine, telecommunications, transportation and auto industries to name a few. We always ensure that our customers receive machined components with absolute accuracy and within critical tolerances. SAIVS is experienced in machining both ferrous and non-ferrous metals. We have a wide range of machinery from, horizontal and vertical 4 axis machining centers, and 3 axis turning centers. Below are more specific details about our equipment.
In addition to reliability and precision, people are concerned about the material, dimensional accuracy, and load capacity of wind turbine bushings.
Our company's high-performance bushings are made of high-strength and wear-resistant materials to ensure long-term operation under harsh environmental conditions.
At the same time, we guarantee the dimensional accuracy of each product through strict Quality Control procedures to ensure consistent and reliable performance. In terms of load capacity, our bushings use advanced design and calculation technology to ensure that they can withstand the high loads generated by wind turbine operation. With our high-quality products and comprehensive services, we can provide customers with tailored solutions for their specific needs.
Keywords: bushings, reliability, load capacity.
development process:
We can produce Wind Turbine Bushings 006 according to customer requirements, after receiving customer samples or drawings, first evaluate the production process of the product, and carefully calculate the cost of the product, under the premise of ensuring quality, select the manufacturing process at the lowest cost. After the manufacturing process is determined, the parts that need to open the mold need to be developed in the premise, because the opening time will generally be between 30-60 days, so as not to delay the delivery time. Product engineers who need to manufacture different processes will plan to decompose 3D and 2D drawings according to requirements, and formulate SOPs, while carrying out quality control, design and planning of inspection fixtures, APQP PPAP FMEA and other control plans, and deliver them to customers on time under the premise of ensuring quality. After the customer confirms that the product meets the requirements, it will be mass-produced.
Custom Parts:
The wind turbine blade bushing components can be Customized according to customer requirements. Customers only need to provide drawings and material information. Our customized plan can make some parts that are difficult to find easy to obtain. We are 100% reliant on the high quality wind turbine blade bushing components we offer because we produce them according to strict standards. Our parts can give you a competitive edge.
Competitive:
If you have been searching for the best CNCmachining Auto Parts manufacturer, then we are here to help you. NINGBO SAIVS MACHINERY CO., LTD is a reputed and recognized manufacturer and supplier that aim at providing the highest standard of CNCmachining auto parts as per the industry standard. We serve various industries such as Automotive, Medical, earthmover, petroleum, electricity, and lighting.
Inspection:
All the equipment in our factory is of high quality and new type, which can guarantee the quality of our products. During the manufacture process, supervise the manufacture of products. All the products of the buyer must pass the strict inspection of the quality inspection department before they can be packaged and shipped to the buyer.
1.We have abundant experience of import and export, and can offer our clients good quality products with very competitive price and fast delivery. we can do according to your requirement. 2.Our strong R&D and QC department can control the products to meet your strict requirement. 100% according to your drawings and your samples. We offer the engineer consultation to your design for production improvement and cost saving. We can provide packing according to your specific requirements. 3.Our clients distribute widely, like in Germany, Norway, Poland, Finland, Spain, UK, France, Russia,USA, Canada, Brazil, Mexico, Australia, Japan, Thailand, Indonesia, Uruguay and many other countries.
Video:
Image Gallery: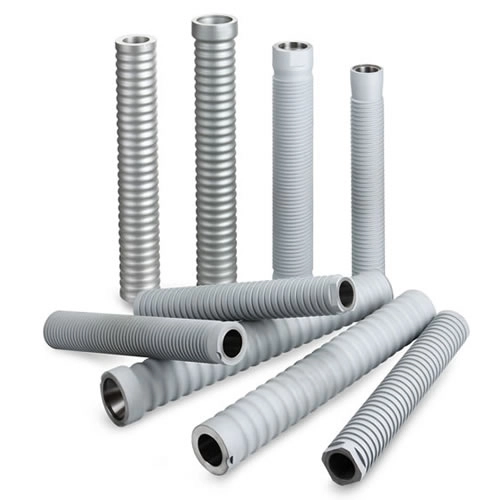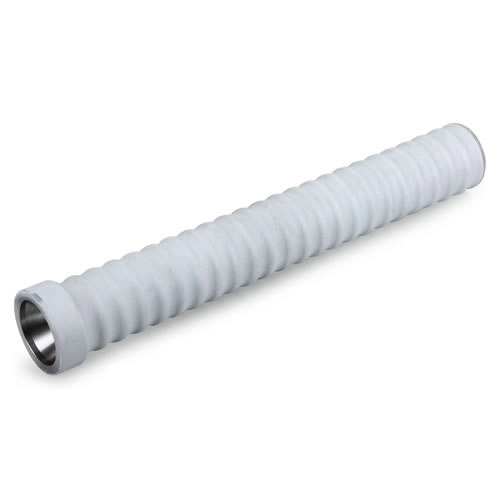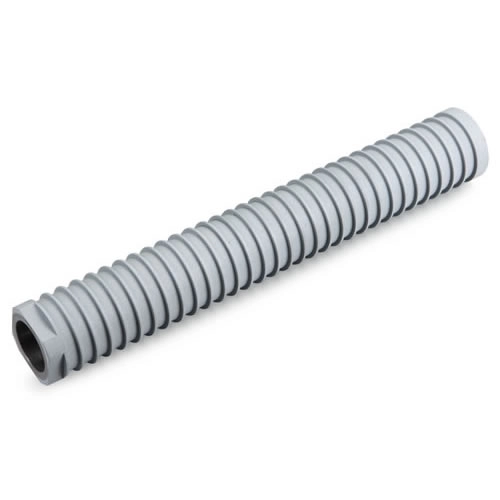 FQA:
What is a wind turbine bushing?
Answer: A wind turbine bushing is a component that helps reduce friction and wear in the main shaft assembly of a wind turbine. It is designed to withstand high loads, angular misalignment, and harsh environmental conditions.
What materials are typically used to manufacture wind turbine bushings?
Answer: Wind turbine bushings can be made from various materials such as brass, bronze, steel, and polymer composites. The material selection depends on factors such as load capacity, operating temperature, and resistance to corrosion and fatigue.
What factors should I consider when selecting a wind turbine bushing manufacturer?
Answer: When selecting a wind turbine bushing supplier, it's important to evaluate their experience, reputation, quality assurance processes, technical capabilities, and responsiveness to customer needs. Also, comparing prices and lead times among different manufacturers can help you find the best value for your investment.
How do I install and maintain wind turbine bushings properly?
Answer: Proper installation and maintenance of wind turbine bushings require following manufacturer guidelines, regularly inspecting and cleaning the components, monitoring performance metrics, detecting and addressing any signs of wear and tear and lubricating them regularly.
Can wind turbine bushings be customized or have special features?
Answer: Yes, some manufacturers can provide custom-made wind turbine bushings based on unique specifications and requirements. Features such as self-lubrication, surface treatment, and extended lifespan can also be incorporated into the design.
Related Products:
Tags:
PROVIDING EXCELLENT SOLUTIONS BY SAIVS™
Speak to one of our experts today to learn more about our Wind Turbine Bushings 006 products solutions.