| | | | |
| --- | --- | --- | --- |
| Item Name: | hydraulic pump housing 01 | Material: | Steel,alloy steel,stainless Steel |
| Color: | Natural Color | Application: | Pump industry |
| Density: | 7.93 G/cm3 | Size: | Customized Size |
| Process: | CNC Lathe Machining, Milling | Testing Equipment: | Projector,Pin Gauge,CMM |
Image Gallery: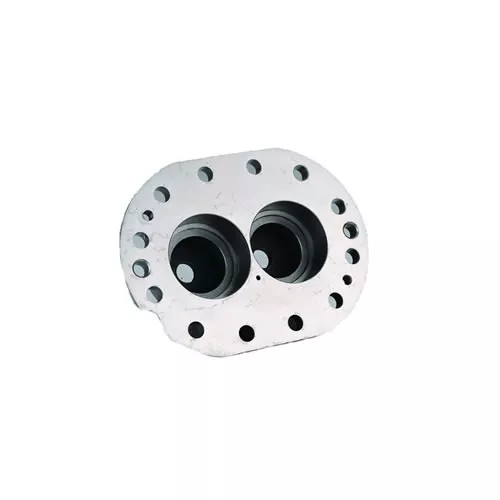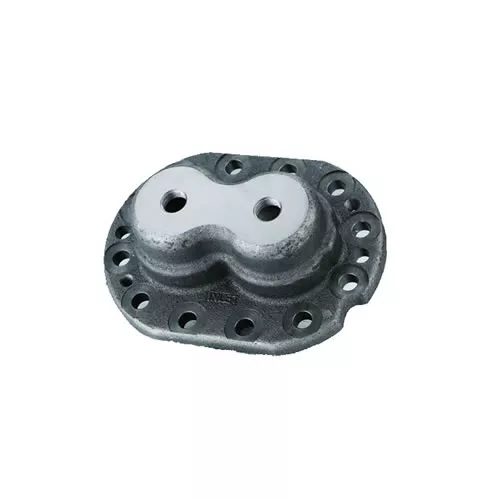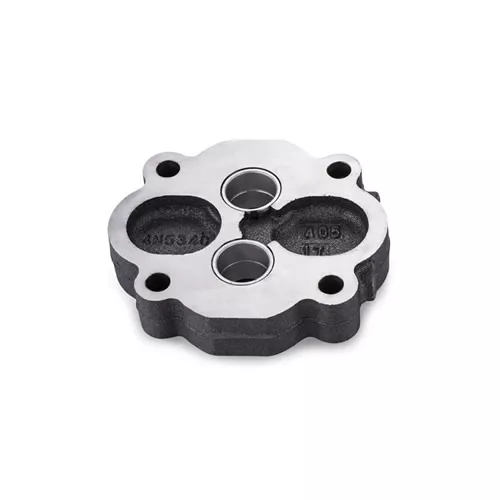 Product Details:
Apart from the aforementioned parameters, people are also concerned about the size and weight of the hydraulic pump housing, its working pressure and temperature range, the level of precision and accuracy in its manufacturing, and the ease of installation and maintenance. Additionally, consumers may also want to know about the warranty and after-sales services provided by the manufacturer.
Introducing our hydraulic pump housing - a robust and reliable solution for all your hydraulic pump needs. Made with high-quality cast iron materials and designed for maximum corrosion resistance, our pump housing casting is built to last even in the toughest of environments. Its compatibility with a range of hydraulic systems and components makes it a versatile choice for any application. With precise dimensions and accurate manufacturing, our hydraulic pump housing ensures exceptional performance and long-lasting durability. Easy to install and maintain, it comes with our 100% satisfaction guarantee.
Video:
Product Description:
stainless steel casting parts3 is one of the oldest manufacturing processes which are also referred to as lost-wax methods. It produces precision parts in metal. This process simply involves making a wax pattern which is fundamentally a copy of the anticipated part in iron, steel, copper, aluminum. In this process of Investment casting, the pattern is covered in a ceramic material and then removed when the heat is applied. Just like other casting processes, the mold is filled with molten steel and when the mold is broken away from the solid steel, it produces the casting parts. Custom Parts The Pump industry investment casting components can be customized according to customer requirements. Customers only need to provide drawings and material information. Our customized plan can make some parts that are difficult to find easy to obtain. We are 100% reliant on the high quality Pump industry investment casting components we offer because we produce them according to strict standards. Our parts can give you a competitive edge.
Competitive
Our products follow strict industry standards. Through strict quality management methods and quality control methods, all production parts are fully tested and recorded, and test reports are issued. We also offer a wide range of material options and suitable surface treatments for hydraulic cylinder heads and pistons.
Inspection
All the equipment in our factory is of high quality and new type, which can guarantee the quality of our products. During the manufacture process, supervise the manufacture of products. All the products of the buyer must pass the strict inspection of the quality inspection department before they can be packaged and shipped to the buyer.
About Us
1.We have abundant experience of import and export, and can offer our clients good quality products with very competitive price and fast delivery. we can do according to your requirement. 2.Our strong R&D and QC department can control the products to meet your strict requirement. 100% according to your drawings and your samples. We offer the engineer consultation to your design for production improvement and cost saving. We can provide packing according to your specific requirements. 3.Our clients distribute widely, like in Germany, Norway, Poland, Finland, Spain, UK, France, Russia,USA, Canada, Brazil, Mexico, Australia, Japan, Thailand, Indonesia, Uruguay and many other countries.
Related Products:
FQA:
1. What is hydraulic pump housing made of?
Hydraulic pump housings can be made of a variety of materials, with the most common being cast iron, aluminum, and stainless steel. Cast iron is often used because of its high strength and excellent casting properties, while aluminum is preferred for applications requiring light weight and good thermal conductivity. Stainless steel is used for applications requiring corrosion resistance.
2. Why is hydraulic pump housing important in a hydraulic system?
Hydraulic pump housing is an essential component of a hydraulic system since it encloses and protects the internal parts of the pump. The housing needs to be strong, corrosion-resistant, and compatible with the rest of the hydraulic system to ensure the hydraulic pump performs effectively and efficiently. A properly designed and manufactured hydraulic pump housing can ensure the reliability and longevity of the hydraulic system.
3. What should one look for when selecting a hydraulic pump housing?
When selecting a hydraulic pump housing, it is important to consider factors such as the type of hydraulic pump being used, the specifications of the hydraulic system, the type of hydraulic fluid, and the operating conditions. The housing needs to be precisely machined and fabricated to ensure proper fit and to prevent any hydraulic fluid leakage. A good hydraulic pump housing should also offer high strength, good corrosion resistance, and good compatibility with the rest of the system.
4. Can hydraulic pump housing be repaired?
In general, hydraulic pump housing cannot be repaired due to the high-pressure environment within the hydraulic system, which requires the housing to be strong and resistant to deformation. If the housing is damaged or fractured, it is often more cost-effective to replace the housing entirely rather than attempting to repair it. In case of any damage, it is essential to replace the housing with a new one that meets the specifications of the original housing.
Tags:
hydraulic pump housing pump housing casting pump housing materials pump housing compatibility corrosion resistance pump housing
PROVIDING EXCELLENT SOLUTIONS BY SAIVS™
Speak to one of our experts today to learn more about our hydraulic pump housing 01 products solutions.