| | | | |
| --- | --- | --- | --- |
| Tem Name: | Multistep Tungsten Carbide Cross Drill Bits | Material: | Steel,alloy steel aluminuim, |
| Color: | Customized COLOR | Application: | Industry, agriculture, engineering, machinery, etc |
| Finish surface treatment: | Galvanizing, painting, power coating, dacro, oxidation | Size: | Customized Size |
| Process: | Froging ,heat treatment CNC Lathe Machining, Milling,CNCmachiningcenter | Testing Equipment: | CMM, tensile tester, spectrometer, metallographic analysis, |
Image Gallery: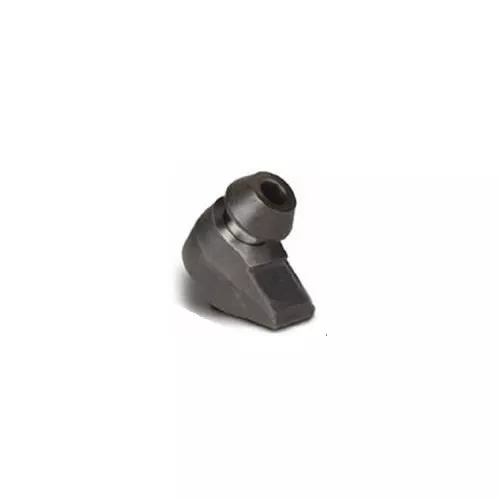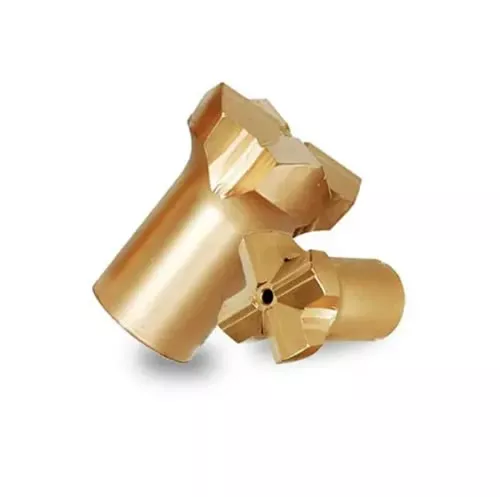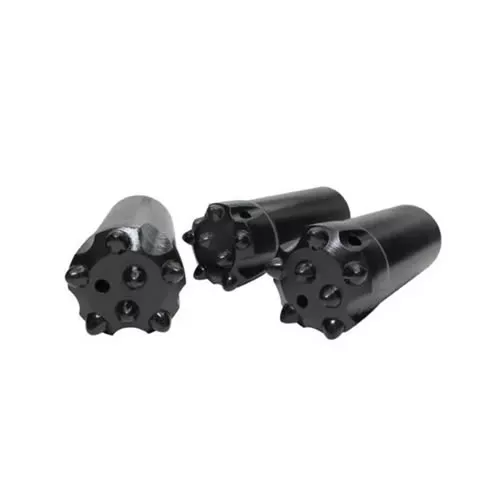 Product Details:
Looking for high-quality Multistep Tungsten Carbide Cross drill bits with competitive prices?
Look no further than China's top factory, manufacturers, and suppliers.
Our factory prides itself in producing high-quality Tungsten carbide drill bits, Cross Drill Bits, Multi-step Drill Bits, Carbide Tipped Drill Bits, and Composite Drill Bits. With our top-notch engineering and experienced sales team, we can provide you with the best products at the most affordable prices.
Reach out to us today to learn more about our sales and pricing options to see what we can do for you.
Product description:
Products are mainly used in the agricultural machinery, construction machinery, alloy steel 1020, 1045, 4140, 8620, etc According to the customer's requirements for production and processing, all the production of parts materials, size, surface treatment and other technical specifications must meet the customer's design of the drawing requirements. The accuracy of forging products is guaranteed to CT6-7, and the dimensional accuracy after precision machining can be guaranteed to IT5-IT7
development process:
We can produce according to customer requirements, after receiving customer samples or drawings, first evaluate the production process of the product, and carefully calculate the cost of the product, under the premise of ensuring quality, select the manufacturing process at the lowest cost. After the manufacturing process is determined, the parts that need to open the mold need to be developed in the premise, because the opening time will generally be between 30-60 days, so as not to delay the delivery time. Product engineers who need to manufacture different processes will plan and decompose 3D2D drawings according to requirements, and formulate SOPs, while carrying out quality control, testing and inspection tool design planning work, APQP PPAP FMEA and other control plans, to ensure quality under the premise of delivery to customers on time. After the customer confirms that the product meets the requirements, it will be mass-produced. Our products adhere to strict industry standards and customer standards. Strict implementation of IATF16949 quality management system, engineers with rich manufacturing experience in the industry and production workers who have been engaged in production for many years ensure the quality of products. To provide customers with high quality and high price products
Quality Control
We have a complete range of testing equipment, with material mechanical properties, material chemical properties, size testing CMM, finish detection, surface treatment thickness, adhesion detection, salt spray test, metallographic analysis and other test equipment. Proficiency in the use of SPC, MAS quality data analysis tools to ensure the quality of the product.
About Us
1.We have 630T-2500T forging equipment, products from 0.5KG-40KG production capacity,We have abundant experience of import and export, and can offer our clients good quality products with very competitive price and fast delivery. we can do according to your requirement. 2.Our strong R&D and QC department can control the products to meet your strict requirement. 100% according to your drawings and your samples. We offer the engineer consultation to your design for production improvement and cost saving. We can provide packing according to your specific requirements. 3.Our clients distribute widely, like in Germany, Norway, Poland, Finland, Spain, UK, France, Russia,USA, Canada, Brazil, Mexico, Australia, Japan, Thailand, Indonesia, Uruguay and many other countries.
Related Products:
Video:
FQA:
1. What are the advantages of using multi-step tungsten carbide cross drill bits?

Answer: Multi-step tungsten carbide cross drill bits provide a faster and more efficient drilling process due to their unique design. They also offer increased durability and longer lifespan compared to traditional drill bits.
2. Where can I find reliable manufacturers of tungsten carbide cross drill bits in China?
Answer: There are many reputable tungsten carbide cross drill bit manufacturers in China. You can search for them on various B2B platforms, such as Alibaba and Made-in-China and Ningbo SAIVS Machinery Co., Ltd
3. How much do tungsten carbide cross drill bits typically cost?
Answer: The price of tungsten carbide cross drill bits can vary depending on factors such as size, shape, quality, and quantity. However, you can expect to pay between $10 and $50 per bit.
4. What makes composite drill bits different from other types of drill bits?
Answer: Composite drill bits are made from a combination of materials such as tungsten carbide and diamond. They are designed to drill through tough materials such as steel and concrete, making them ideal for industrial applications. They offer increased drilling speed, durability, and precision compared to traditional drill bits.
Tags:
Tungsten carbide drill bits Cross drill bits Multi-step drill bits Carbide tipped drill bits Composite drill bits
PROVIDING EXCELLENT SOLUTIONS BY SAIVS™
Speak to one of our experts today to learn more about our Multistep Tungsten Carbide Cross Drill Bits products solutions.