| | | | |
| --- | --- | --- | --- |
| Item Name: | bornze valve bodys | Material: | Steel,alloy steel,stainless Steel |
| Color: | Natural Color | Application: | Pump industry |
| Density: | 7.93 G/cm3 | Size: | Customized Size |
| Process: | CNC Lathe Machining, Milling | Testing Equipment: | Projector,Pin Gauge,CMM |
Image Gallery: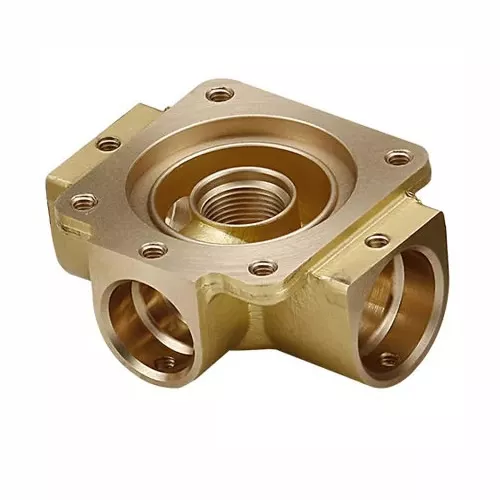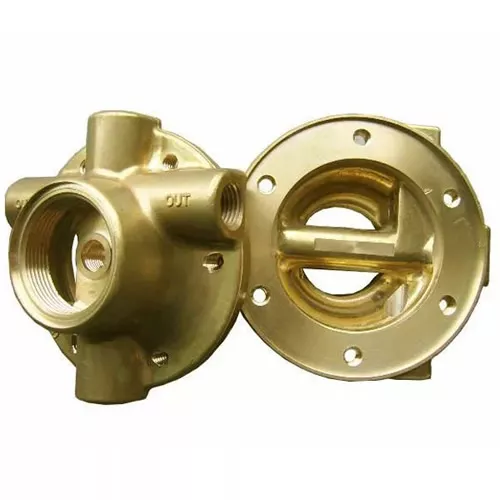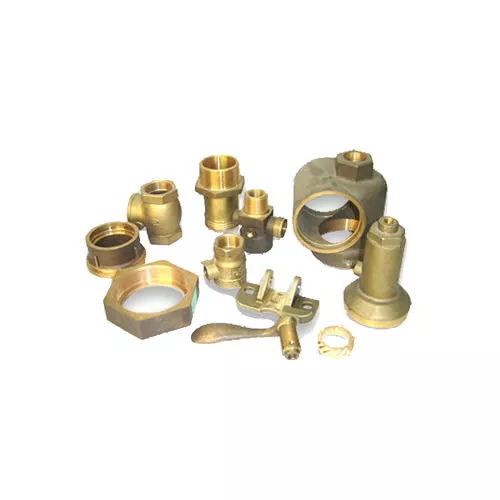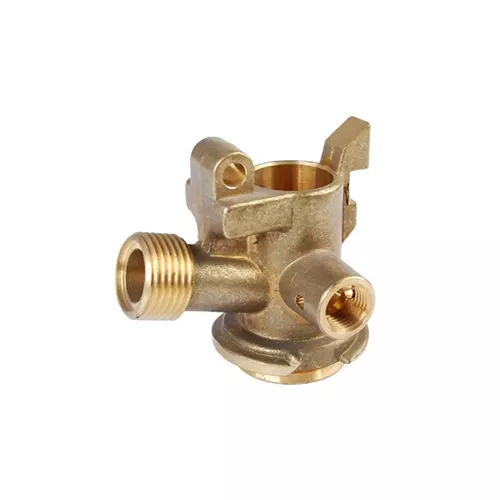 Product Details:
In addition to the composition and properties of bronze valve bodies, customers are often concerned about the size and dimensions of the product, as well as its compatibility with specific types of valves. Other important parameters may include the pressure ratings, flow capacity, and temperature range of the valve body.
Our cast bronze valve bodies are manufactured using the finest quality bronze alloy, ensuring superior strength, corrosion resistance, and durability. With a smooth and consistent surface finish, these valve bodies are designed to provide reliable performance in even the most demanding environments. Available in a range of sizes and configurations, our bronze valve bodies are perfect for use in industrial and commercial applications.
Video:
Product Description:
stainless steel casting parts3 is one of the oldest manufacturing processes which are also referred to as lost-wax methods. It produces precision parts in metal. This process simply involves making a wax pattern which is fundamentally a copy of the anticipated part in iron, steel, copper, aluminum. In this process of Investment casting, the pattern is covered in a ceramic material and then removed when the heat is applied. Just like other casting processes, the mold is filled with molten steel and when the mold is broken away from the solid steel, it produces the casting parts. Custom Parts The Pump industry investment casting components can be customized according to customer requirements. Customers only need to provide drawings and material information. Our customized plan can make some parts that are difficult to find easy to obtain. We are 100% reliant on the high quality Pump industry investment casting components we offer because we produce them according to strict standards. Our parts can give you a competitive edge.
Competitive
Our products follow strict industry standards. Through strict quality management methods and quality control methods, all production parts are fully tested and recorded, and test reports are issued. We also offer a wide range of material options and suitable surface treatments for hydraulic cylinder heads and pistons.
Inspection
All the equipment in our factory is of high quality and new type, which can guarantee the quality of our products. During the manufacture process, supervise the manufacture of products. All the products of the buyer must pass the strict inspection of the quality inspection department before they can be packaged and shipped to the buyer.
About Us
1.We have abundant experience of import and export, and can offer our clients good quality products with very competitive price and fast delivery. we can do according to your requirement. 2.Our strong R&D and QC department can control the products to meet your strict requirement. 100% according to your drawings and your samples. We offer the engineer consultation to your design for production improvement and cost saving. We can provide packing according to your specific requirements. 3.Our clients distribute widely, like in Germany, Norway, Poland, Finland, Spain, UK, France, Russia,USA, Canada, Brazil, Mexico, Australia, Japan, Thailand, Indonesia, Uruguay and many other countries.
Related Products:
FQA:
1. What is a bronze valve body and what are its benefits?
Answer: A bronze valve body is a type of valve body made from bronze material. Its benefits include high corrosion resistance, durability, and ability to withstand high pressure and temperatures.
2. How is a valve body casting made and what are the different casting methods?
Answer: A valve body casting is made using the process of casting molten metal into a mold. The different casting methods include sand casting, investment casting, and die casting.
3. Where can I find a foundry that specializes in valve body casting?
Answer: Many metal foundries specialize in valve body casting. A simple online search using keywords such as "foundry valve body" or "valve body casting" should yield a list of options in your area.
4. What are the advantages of using metal valve bodies in piping systems?
Answer: Metal valve bodies offer many advantages including higher durability, greater resistance to pressure and temperature, and lower maintenance costs over time compared to plastic or other non-metallic alternatives. Additionally, they can withstand harsh environments and exposure to chemicals and other corrosive materials.
Tags:
bronze valve body valve body casting foundry valve body metal valve body cast bronze valve body
PROVIDING EXCELLENT SOLUTIONS BY SAIVS™
Speak to one of our experts today to learn more about our bornze valve bodys products solutions.