Gear systems are integral to a wide range of industrial applications, from automotive to manufacturing machinery.
Within these systems, the gear housing, also known as the gearbox housing or gear case,
plays a crucial role in ensuring optimal performance and longevity.
This article will explore the various functions and significance of gear housing,
discussing its role in providing protection, support, and lubrication to the internal components of a gear system.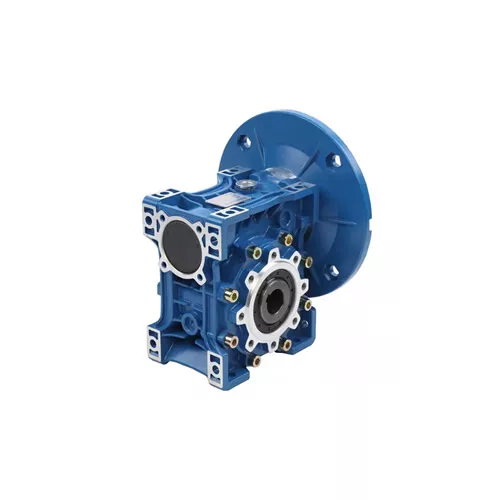 Protection:
The primary function of the gear housing is to provide a protective enclosure for the gears and other internal components of the gearbox.
This enclosure shields the gears from external elements, such as dust, debris, and moisture.
By preventing these contaminants from entering the gears' working environment,
the housing helps to minimize the risk of damage and premature wear.
This is particularly critical in demanding industrial environments where the transmission system may be exposed to harsh conditions.
Structural Support:
The gear housing serves as a sturdy framework that contains and supports the gears within the gearbox assembly.
It ensures that the gears remain precisely aligned and positioned, allowing for efficient power transmission.
The housing is designed with precise tolerances to maintain the optimal gear meshing,
ensuring smooth and accurate torque transfer from the input shaft to the output shaft.
By providing structural support, the gear housing helps to reduce the risk of misalignment,
vibration, and potential damage that could result from improper gear positioning.
Lubrication:
Another essential function of the gear housing is to facilitate the lubrication process within the gear system.
The housing often incorporates features, such as oil seals or gaskets,
to prevent lubricant leakage and maintain a suitable lubrication environment.
Lubricating oil or grease is typically added to the gear housing through designated ports or openings.
These lubricants reduce friction and heat generation between the gears,
enhancing their overall efficiency and reducing wear on the gear teeth.
The gear housing may also include oil filters or cooling fins to further optimize lubrication and heat dissipation,
promoting extended gear life.
Heat Dissipation:
Gear systems generate heat during operation due to friction between the gear teeth.
The gear housing contributes to efficient heat dissipation to maintain optimal operating temperatures.
Some gear housing designs incorporate cooling fins that increase their surface area,
allowing for better heat transfer to the surrounding environment.
This heat dissipation prevents overheating, which could lead to gear failure and reduced performance.
The choice of housing material, such as aluminum or magnesium,
is often influenced by their excellent heat dissipation properties,
enabling efficient cooling for high-performance gear systems.
Material Selection:
Gear housings are typically manufactured from materials that offer durability,
strength, and resistance to the mechanical stresses encountered in gear systems.
Cast iron, known for its exceptional durability, is commonly used in industrial applications.
Aluminum is a popular choice due to its lightweight nature and Cost-effectiveness. Magnesium,
being lightweight and possessing excellent heat dissipation properties,
is utilized in applications where weight reduction and heat management are crucial.
Steel housing, although heavier, is typically used in high-performance applications that demand exceptional strength and rigidity.
It is important to consider factors such as the load capacity, operating temperature,
and environmental conditions when selecting the appropriate housing material for a given application.
All in all,the gear housing plays a vital role within a gear system, offering protection,
support, and lubrication for the internal components. By enclosing and structurally supporting the gears,
it ensures their proper alignment, reducing the risk of damage and optimizing power transmission.
The housing's ability to facilitate effective lubrication and heat dissipation contributes to enhanced efficiency,
extended gear life, and optimal performance.
Additionally, the choice of housing material is also critical in determining the durability and performance of the gear system.