| | | | |
| --- | --- | --- | --- |
| Item Name: | aluminium forged parts | Material: | Steel,alloy steel aluminuim,copper,stainless steel,plastic |
| Color: | Natural Color | Application: | Industry, agriculture, engineering, machinery, etc |
| Finish surface treatment | Galvanizing, painting, powder coating, Dacro, oxidation | Size: | Customized Size |
| Process: | Froging ,heat treatment  CNC Lathe Machining, Milling, CNC machining center | Testing Equipment: | CMM, tensile tester, spectrometer, metallographic analysis |
Image Gallery: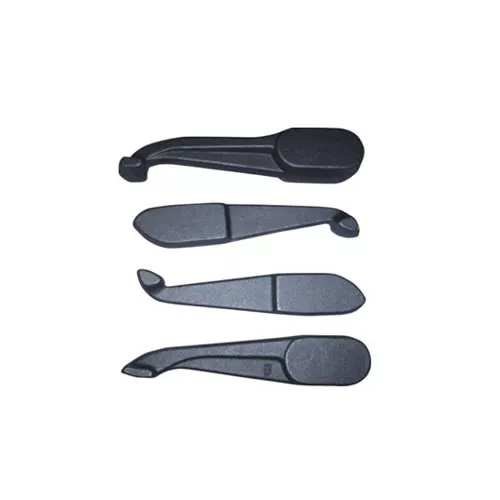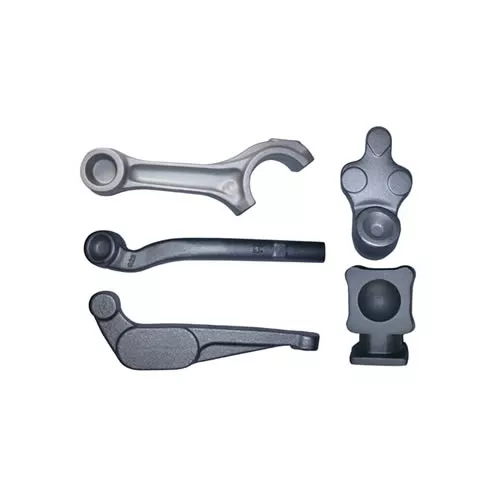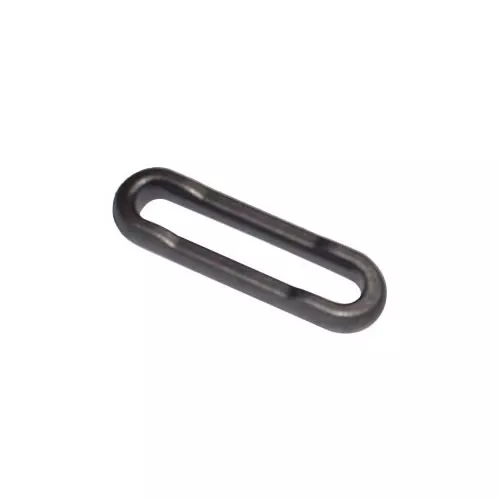 Product description:
Products are mainly used in the industrial field, agricultural machinery, construction machinery, food machinery, packaging machinery, hydraulic cylinder, auto parts and other applications materials: 6061-T6, 6063, 5083, 7075-T6, 2024-T4, 3004 copper C2801, C2680, C2620, C21000, C31400, C31600, C36000, C44300, C46400, C67300, C83400 alloy steel 1020, 1045, 4140, 8620, etc
development process:
We can produce parts according to customer requirements, all production of parts materials, size, surface treatment and other technical specifications must meet the customer's design drawing requirements. The accuracy of forging products is guaranteed to CT6-7, and the dimensional accuracy after precision machining can be guaranteed to IT5-IT7, After receiving customer samples or drawings, the production process of the product is first evaluated for ability assessment, and the cost of the product is carefully calculated, and the manufacturing process is selected at the lowest cost under the premise of ensuring quality. After the manufacturing process is determined, the parts that need to open the mold need to be developed in the premise, because the opening time will generally be between 30-60 days, so as not to delay the delivery time. Product engineers who need to manufacture different processes will plan and decompose 3D2D drawings according to requirements, and formulate SOPs, while carrying out quality control, testing and inspection tool design planning work, APQP PPAP FMEA and other control plans, to ensure quality under the premise of delivery to customers on time. After the customer confirms that the product meets the requirements, it will be mass-produced. Our products adhere to strict industry standards and customer standards. Strict implementation of IATF16949 quality management system, engineers with rich manufacturing experience in the industry and production workers who have been engaged in production for many years ensure the quality of products. To provide customers with high quality and high price products
Quality Control:
We have a complete range of testing equipment, with material mechanical properties, material chemical properties, size testing CMM, finish detection, surface treatment thickness, adhesion detection, salt spray test, metallographic analysis and other test equipment. Proficiency in the use of SPC, MAS quality data analysis tools to ensure the quality of the product.
About Us:
1.We have abundant experience of import and export,and can offer our clients good quality products with very competitive price and fast delivery.we can do according to your requirement.2.Our strong R&D and QC department can control the products to meet your strict requirement.100%according to your drawings and your samples.We offer the engineer consultation to your design for production improvement and cost saving.We can provide packing according to your specific requirements.3.Our clients distribute widely,like in Germany,Norway,Poland,Finland,Spain,UK,France,Russia,USA,Canada,Brazil,Mexico,Australia,Japan,Thailand,Indonesia,Uruguay and many other countries.
Looking for high-quality forged Auto Parts for your high-performance car? Look no further than our precision Forging for automotive components. Our China-based factory boasts top manufacturers and suppliers, offering custom forged accessories at unbeatable prices. With a wide range of options, you can find the perfect automotive forged component to suit your needs. Whether you're looking for improved performance or simply want to upgrade your car's style, our forged car parts are the perfect choice. contact us today to learn more about our sales and take the first step towards a more powerful ride.
Related Products:
Video:
FQA:
Question: What are forged auto parts?
Answer: Forged auto parts are components used in automobiles that have been formed by applying heat and pressure to shape metal into a desired form. These parts are known for their strength, durability, and ability to withstand high temperatures and pressures commonly encountered in engine and drivetrain applications.
Question: What are the benefits of using forged auto parts in my car?
Answer: Using forged auto parts can provide several advantages over other manufacturing methods. These parts are stronger and more durable than cast or machined parts, which means they are less likely to fail or break under heavy use. Additionally, forged auto parts typically have a better surface finish and tight dimensional tolerances, resulting in improved performance and reliability.
Question: How do I know if I need to replace a forged auto part in my vehicle?
Answer: If you notice any unusual noises, vibrations, or decreased performance while driving your car, it could be a sign that a forged auto part needs to be replaced. It's important to have your vehicle inspected by a qualified mechanic who can diagnose the issue and recommend the appropriate replacement parts for your specific make and model of automobile. Regular maintenance and inspections can also help prevent issues before they occur, ensuring your car runs smoothly and reliably.
Tags:
forged auto parts automotive forged components high performance forged car parts custom forged automotive accessories precision forging for automobil
PROVIDING EXCELLENT SOLUTIONS BY SAIVS™
Speak to one of our experts today to learn more about our Forged Auto parts products solutions.