| | | | |
| --- | --- | --- | --- |
| Item Name: | aluminium forged parts | Material: | Steel,alloy steel aluminuim,copper,stainless steel,plastic |
| Color: | Natural Color | Application: | Industry, agriculture, engineering, machinery, etc |
| Finish surface treatment | Galvanizing, painting, powder coating, Dacro, oxidation | Size: | Customized Size |
| Process: | Froging ,heat treatment  CNC Lathe Machining, Milling, CNC machining center | Testing Equipment: | CMM, tensile tester, spectrometer, metallographic analysis |
Image Gallery: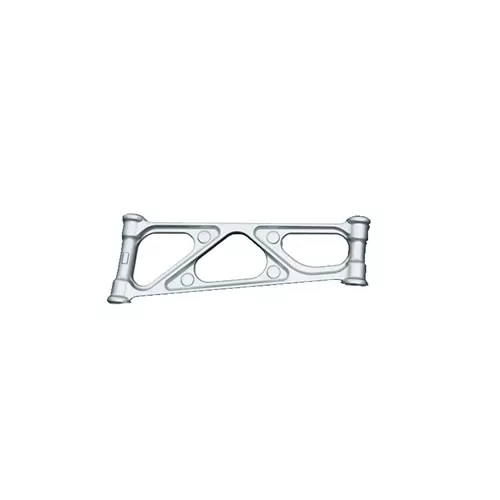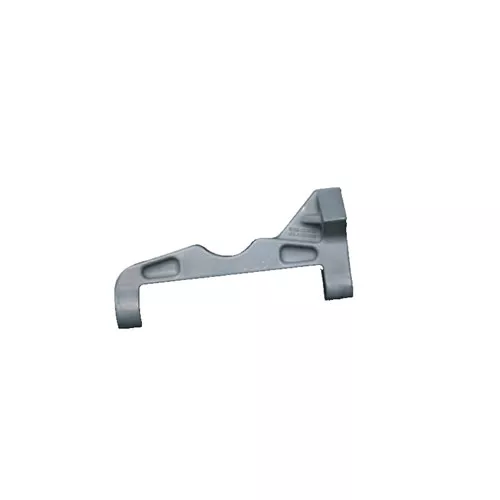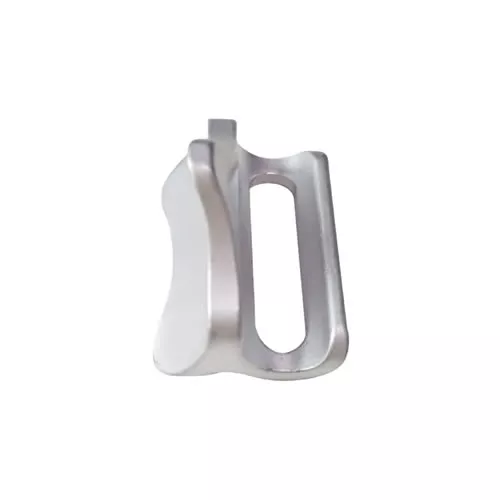 Product description:
Products are mainly used in the industrial field, agricultural machinery, construction machinery, food machinery, packaging machinery, hydraulic cylinder, auto parts and other applications materials: 6061-T6, 6063, 5083, 7075-T6, 2024-T4, 3004 copper C2801, C2680, C2620, C21000, C31400, C31600, C36000, C44300, C46400, C67300, C83400 alloy steel 1020, 1045, 4140, 8620, etc
development process:
We can produce parts according to customer requirements, all production of parts materials, size, surface treatment and other technical specifications must meet the customer's design drawing requirements. The accuracy of forging products is guaranteed to CT6-7, and the dimensional accuracy after precision machining can be guaranteed to IT5-IT7, After receiving customer samples or drawings, the production process of the product is first evaluated for ability assessment, and the cost of the product is carefully calculated, and the manufacturing process is selected at the lowest cost under the premise of ensuring quality. After the manufacturing process is determined, the parts that need to open the mold need to be developed in the premise, because the opening time will generally be between 30-60 days, so as not to delay the delivery time. Product engineers who need to manufacture different processes will plan and decompose 3D2D drawings according to requirements, and formulate SOPs, while carrying out quality control, testing and inspection tool design planning work, APQP PPAP FMEA and other control plans, to ensure quality under the premise of delivery to customers on time. After the customer confirms that the product meets the requirements, it will be mass-produced. Our products adhere to strict industry standards and customer standards. Strict implementation of IATF16949 quality management system, engineers with rich manufacturing experience in the industry and production workers who have been engaged in production for many years ensure the quality of products. To provide customers with high quality and high price products
Quality Control:
We have a complete range of testing equipment, with material mechanical properties, material chemical properties, size testing CMM, finish detection, surface treatment thickness, adhesion detection, salt spray test, metallographic analysis and other test equipment. Proficiency in the use of SPC, MAS quality data analysis tools to ensure the quality of the product.
About Us:
1.We have abundant experience of import and export,and can offer our clients good quality products with very competitive price and fast delivery.we can do according to your requirement.2.Our strong R&D and QC department can control the products to meet your strict requirement.100%according to your drawings and your samples.We offer the engineer consultation to your design for production improvement and cost saving.We can provide packing according to your specific requirements.3.Our clients distribute widely,like in Germany,Norway,Poland,Finland,Spain,UK,France,Russia,USA,Canada,Brazil,Mexico,Australia,Japan,Thailand,Indonesia,Uruguay and many other countries.
Looking for top-quality aluminum Auto Parts Forging? Look no further than our custom aluminum forging manufacturers. We specialize in car aluminum forged components, as well as other automotive aluminum forging solutions. Our forged aluminum alloy parts are designed to last, with durability that won't quit. Whether you're in the market for custom aluminum forging services or need a reliable supplier for your project, we're here to help. Trust us for the best in forged aluminum alloy parts and components. contact us today to learn more about our services and how we can help you reach new heights for your business.
Related Products:
Video:
FQA:
1. What are the benefits of using aluminum auto parts in my car?
Answer: Aluminum auto parts offer several benefits, including improved fuel efficiency due to their lighter weight, increased durability and corrosion resistance, and better performance.
2. How do I find the best custom aluminum forging manufacturers for my project?
Answer: One of the best ways to find a reliable custom aluminum forging manufacturer is to do your research. Look for reviews and recommendations from other businesses, check out the manufacturer's website and contact them directly to ask questions and get a sense of their experience and capabilities.
3. How much should I expect to pay for forged aluminum alloy parts?
Answer: The price of forged aluminum alloy parts can vary depending on factors such as complexity, quantity, and desired finish. It is best to request a quote from multiple manufacturers to get a sense of the range of prices available and compare them to find the best value for your project.
Tags:
aluminum auto parts forging car aluminum forged components automotive aluminum forging forged aluminum alloy parts custom aluminum forging manufacturers
PROVIDING EXCELLENT SOLUTIONS BY SAIVS™
Speak to one of our experts today to learn more about our automobile part aluminium forging products solutions.